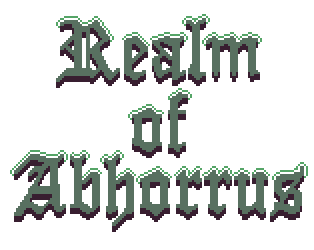 Realm of Abhorrus
A downloadable game for Windows
DarkTober Game Jam 2018
Smite the faces of malevolent monstrosities in this action platformer.
Controls:
MOVE+CROUCH - WASD/ARROWS/D-PAD
JUMP - K/Z/A-BUTTON
ATTACK - J/X/X-BUTTON
CROSSBOW - UP+ATTACK

Comments
Log in with itch.io to leave a comment.
Best Player Death music/fx! Love it. #IAmPurpleSmoke
Very cool game. I love the art style and animations. The music is very fitting and the sound effects are perfect. I would like to see more uses for the crossbow and and maybe the ability to use items. More checkpoints would be a great addition to this game as well.